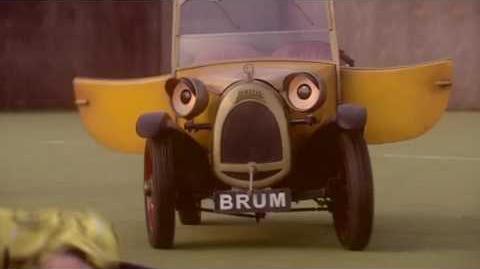 Brum the Soccer Hero is the fifth episode of Brum from Series 4 in 2002.
Previous: Brum and the Golf Buggy
Next: Brum and the Rampant Robot
Air Date: May 6, 2002
Brum plays in a football match. It is Cup Final in the Big Town. The Big Town Team are losing to the cheating visiting side who are kicking up a fuss. Brum saves the day by coming on as a substitute and scoring the winning goal.
When this episode aired on BBC, It was renamed Brum and the Football Hero.
Ad blocker interference detected!
Wikia is a free-to-use site that makes money from advertising. We have a modified experience for viewers using ad blockers

Wikia is not accessible if you've made further modifications. Remove the custom ad blocker rule(s) and the page will load as expected.