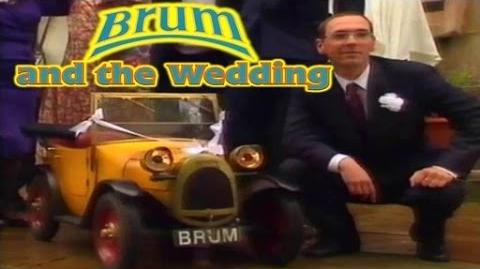 Brum and the Wedding is the fifth episode of series 2 in 1994.
Previous: Brum and the Big Chase
Next: Brum and the Big Town Race
Air Date: November 3, 1994.
When a car breaks down, it looks as though a bride won't be at the church on time. But Brum has other ideas, he becomes her new transport - in a very unlikely way.
Ad blocker interference detected!
Wikia is a free-to-use site that makes money from advertising. We have a modified experience for viewers using ad blockers

Wikia is not accessible if you've made further modifications. Remove the custom ad blocker rule(s) and the page will load as expected.