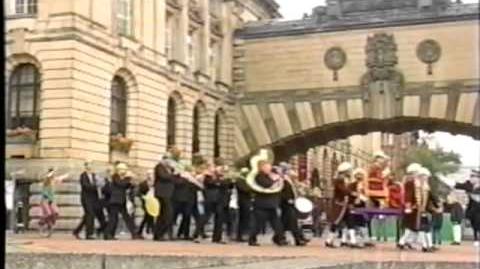 Brum and the Runaway Rickshaw is the eighth episode of series 5 in 2002
Previous: Brum and the Bank Robbers
Next: Brum and the Paint Pandemonium
Air Date: October 21, 2002
Mr Brillo is happily riding in a rickshaw with his gnomes as part of the Big Town parade. While the driver stops for an ice cream, the rickshaw rolls away, and after a series of scrapes teeters over the edge of a high building. Brum saves the day by pulling the rickshaw and Mr Brillo to safety.
Ad blocker interference detected!
Wikia is a free-to-use site that makes money from advertising. We have a modified experience for viewers using ad blockers

Wikia is not accessible if you've made further modifications. Remove the custom ad blocker rule(s) and the page will load as expected.