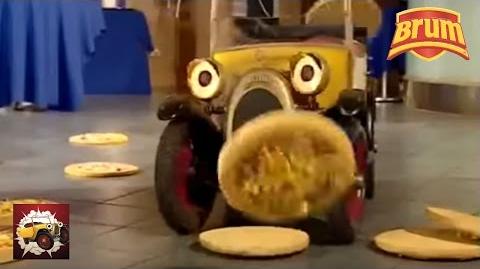 Brum and the Pizzeria is the 3rd episode of series 3 in 2001.
Previous: Brum and the Naughty Dog
Next: Brum and the Gymnast
Air Date: September 17, 2001
When the waiters money belt is stolen, Brum knows what to do, Brum chases a gang of crooks dressed as cooks. But will he stop them getting away with the dough?