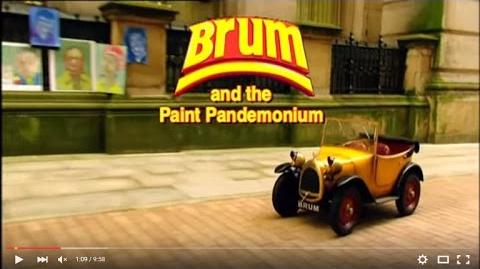 Brum and the Paint Pandemonium is the ninth episode of series 5 in 2002
Previous: Brum and the Runaway Rickshaw
Next: Brum and the Crazy Chair Chase
Air Date: October 28, 2002
The Big Town artist makes his living painting portraits. When his earnings are stolen, Brum chases the colourful crooks through the Big Town Gallery. Brum saves the day in artistic style, making a big impression by hooking the baddies.
When this aired on BBC, It was renamed Brum and the Artist.
Ad blocker interference detected!
Wikia is a free-to-use site that makes money from advertising. We have a modified experience for viewers using ad blockers

Wikia is not accessible if you've made further modifications. Remove the custom ad blocker rule(s) and the page will load as expected.