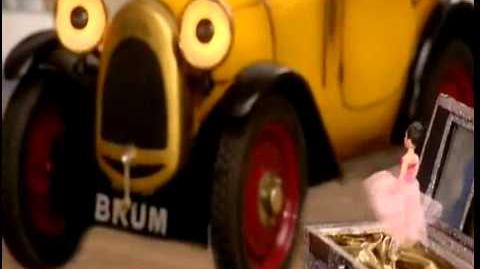 Brum and the Music Box is the fifteenth episode of series 3 in 2001.
Previous: Brum and the Diamond Dog
Next: Brum and the Runaway Statue
Air Date: December 10, 2001
A baddie steals a beautiful music box from a class of ballet dancers. Will the baddie be tutu clever for our hero or can Brum make her dance to his tune?
Ad blocker interference detected!
Wikia is a free-to-use site that makes money from advertising. We have a modified experience for viewers using ad blockers

Wikia is not accessible if you've made further modifications. Remove the custom ad blocker rule(s) and the page will load as expected.