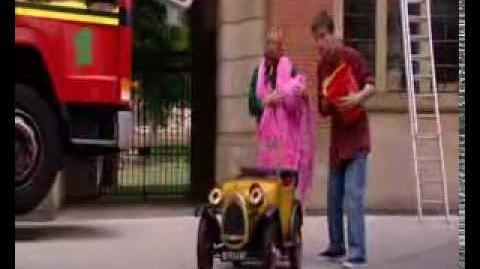 Brum and the Kitten Rescue is the first episode of series 4 in 2002.
Previous: Brum and the Snow Thieves
Next: Brum and the Splash and Grab
Air Date: April 8, 2002
Granny Slippers' playful kitten, Lucky runs off into the Big Town, chasing after a ball of wool. She is soon stuck on the hands of the Big Town Clock. Brum saves the day by catching and reuniting her with her relieved owner.
This is the first episode of series 4.
When this episode aired on BBC. It was renamed Brum and the Kittens.
Ad blocker interference detected!
Wikia is a free-to-use site that makes money from advertising. We have a modified experience for viewers using ad blockers

Wikia is not accessible if you've made further modifications. Remove the custom ad blocker rule(s) and the page will load as expected.