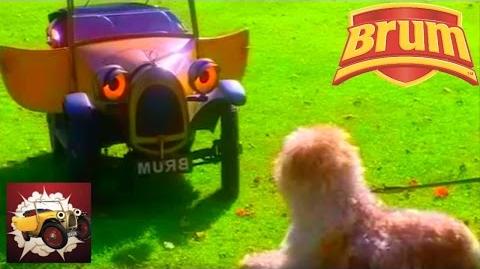 Brum and the Diamond Dog is the fourteenth episode of series 3 in 2001.
Previous: Bushes On The Run
Next: Brum and the Music Box
Air Date: December 3, 2001
Two Big Town thieves steal a diamond-studded dog collar from Mrs Celebrity's prize pooch. Will they make off with their glittering loot or can Brum collar the crooks?
When this episode aired on BBC, It was renamed Brum and the Posh Dog.
Ad blocker interference detected!
Wikia is a free-to-use site that makes money from advertising. We have a modified experience for viewers using ad blockers

Wikia is not accessible if you've made further modifications. Remove the custom ad blocker rule(s) and the page will load as expected.