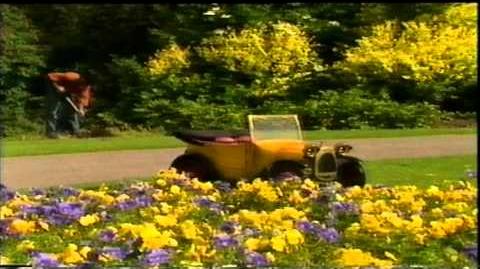 Brum and the Big Crane is the second episode of series 2 in 1994.
Previous: Brum and the Helicopter
Next: Brum is an Ice Skating Star
Air Date: October 13, 1994
Whilst 'brumming' along the pavement, Brum sees his friend, the Big Crane. When he stops by the Lah-Di-Dah's, they want Brum to take all their picnic stuff to the park, which leads to a tiring experience for the little car, maybe because there's one too many supplies for a little car to carry alone.
Ad blocker interference detected!
Wikia is a free-to-use site that makes money from advertising. We have a modified experience for viewers using ad blockers

Wikia is not accessible if you've made further modifications. Remove the custom ad blocker rule(s) and the page will load as expected.