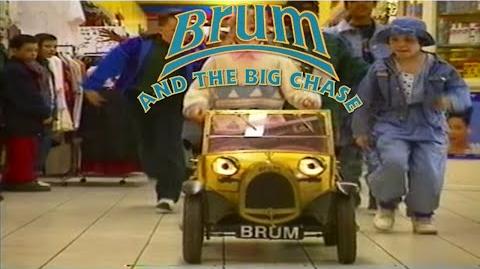 Brum and the Big Chase is the fourth episode of series 2 in 1994.
Previous: Brum is an Ice Skating Star
Next: Brum and the Wedding
Air Date: October 27, 1994
On a regular day in the big town, everyone seems to be in a dancing mood! Brum can't seem to get the hang of it, but he does give it a chance anyway. However, later on, an infamous robber is on the loose...
A Taz-Mania poster is visible in the AllSports section at the mall.
Ad blocker interference detected!
Wikia is a free-to-use site that makes money from advertising. We have a modified experience for viewers using ad blockers

Wikia is not accessible if you've made further modifications. Remove the custom ad blocker rule(s) and the page will load as expected.