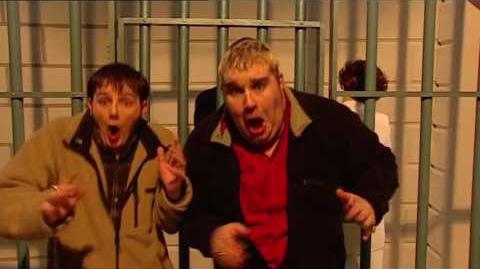 This article is about the 2002 episode, You may be looking for the 1991 episode.
Brum and the Bank Robbers is the seventh episode of series 5 in 2002
Previous: Brum and the Mischievous Mouse
Next: Brum and the Runaway Rickshaw
Air Date: October 14, 2002
Bubble & Squeak steal the safe containing Mrs Posh's jewels from the Big Town Bank. However, the baddies make their getaway by using a trolley, Brum takes off in hot pursuit of the loot, but the safe ends up in the Big Town lake, Brum saves the day by recovering the safe from underwater.
This is the first time that Brum goes underwater.
When this aired on BBC, It was renamed Brum and the Heavy Safe.
There is no way that Brum could go underwater as his engine would blow up.
Ad blocker interference detected!
Wikia is a free-to-use site that makes money from advertising. We have a modified experience for viewers using ad blockers

Wikia is not accessible if you've made further modifications. Remove the custom ad blocker rule(s) and the page will load as expected.